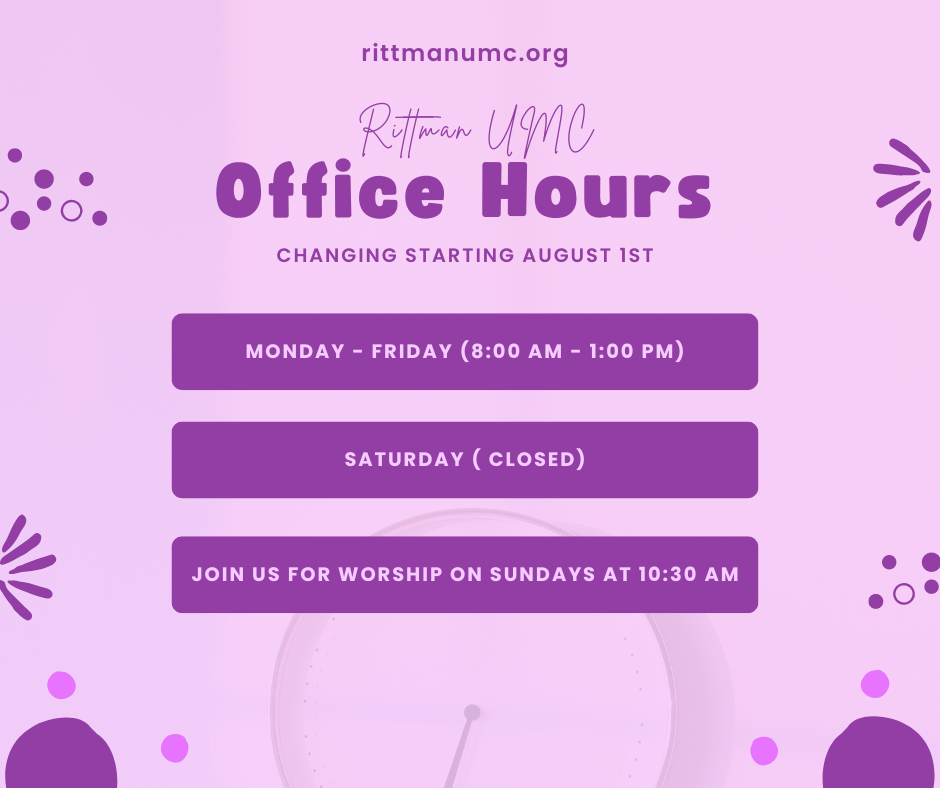 Introducing
Pastor Kristen Buchs
Full-Time Local Pastor
Personal Background
Kristen is very close with her family, including her parents and her sister's family.
Education
Currently in Course of Study
Missional Match
Experience in multi-point assignments
Passionate about Mission & Outreach
Demonstrated gifts of Pastoral Care
Appointments
Sycamore & Union Salem (FL) 2018-2021
Clarksfield & New London (FL) 2021-Present
Theology
I struggle in finding my own words to adequately express my theology, so I borrowed the words of some of my favorite theologians: John Wesley: "In essentials, unity. In non-essentials, liberty. In all things, charity." Brennan Manning: "Define yourself radically as one beloved by God. This is the true self. Every other identity is illusion. God's love for you and his choice of you constitute your worth. Accept that, and let it become the most important thing in your life." AND "The greatest single cause of atheism in the world today is Christians; who acknowledge Jesus with their lips, walk out the door, and deny him by their lifestyle. That is what an unbelieving world simply finds unbelievable." Dietrich Bonhoeffer: "Salvation is free, but discipleship will cost you your life." Henri Nouwen: "Jesus calls us to seek unity in and through Him. When we direct our inner attention not first of all to each other, but to God to whom we belong, then we will discover that in God we also belong to each other."
Our Worship Service will be changing to 10:30am on Sundays beginning June 4th.
We have a blend of traditional hymns and contemporary songs. Our praise band, 211 North; Larissa Richards, Andy Baillis, Brett Richards, Sandy Batson, and Pastor Ruthie Trigg; leads the contemporary music, and our pianist/organist, Sandy Batson, plays the hymns while we are led in song by our song leader, Judy Britton.
For those who are health compromised or are not feeling comfortable with being out in public or in groups yet, be assured that we are working to be able to continue livestreaming the service on Facebook and putting the link on the website.
We are back in the sanctuary for worship. To make sure that people stay safe we are sitting with at least a pew separating those attending. It is best for just families to sit together, but that choice is yours. Also, masks are recommended by the CDC currently for everyone, but that choice is yours, also.
WE STILL HAVE WORSHIP ONLINE! We are doing our best to be LIVE ON FACEBOOK (RITTMAN UNITED METHODIST PAGE) , BUT THE VIDEOS CAN BE WATCHED ANY TIME FOLLOWING THE RECORDING. THESE SERVICES WILL HAVE A LINK POSTED ON THE WEBSITE WORSHIP SERVICE PAGE AS SOON AS POSSIBLE!
THE OFFICE IS NOW OPEN. MONDAY – THURSDAY 8:30AM – 1:30PM. YOU CAN STILL GET IN TOUCH WITH PASTOR RUTHIE BY CALLING THE CHURCH OFFICE @ 330-925-4015.
WE ARE MAKING CHANGES FOR FOOD PANTRY. PLEASE LOOK AT THE FOOD PANTRY PAGE FOR UPDATES!